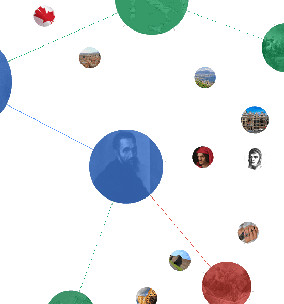 Knowledge Graph, the semantic web or the web 3.0
"We are at the beginning of a transformation that will take us from a search engine to a knowledge engine." Google's product manager, summed it that way to present the new Google baby: Knowledge Graph.
Knowledge Graph is a first step towards the dream of Web inventor Tim Berners-Lee: the emergence of a "semantic web" which would connect not just pages of documents by links, but also concepts, ideas and facts.